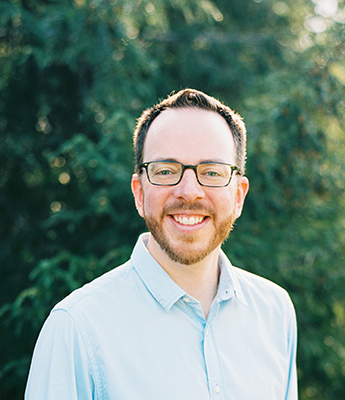 Titles and Organizations
Associate Professor and Director of GRADUATE STUDIES and ETHNOMUSICOLOGY, Dewberry School of Music, CVPA
Contact Information
Phone: 703-993-5094
Campus:
Fairfax
Building:
de Laski Performing Arts Bldg
Room 432
Mail Stop: 3E3
Email:
grobins8@gmu.edu
Biography
Dr. Gregory Joseph Robinson is Associate Professor of Music and Director of Ethnomusicology at George Mason University's School of Music. He received the Ph.D. from the University of Pennsylvania and graduated summa cum laude from Colby College in Waterville, Maine. His current research projects center on rural music in southern Chile and Argentina, classic rock in the United States, and Latin American art music. His book, No Borders Between Gauchos: Music, Tradition, and the Post-Frontier in Chilean Patagonia (under contract with Oxford University Press), deals with music, conviviality, and border relationships in southern Chile, where he conducted fieldwork from 2005 to 2007, and again in 2011 and 2013.
Robinson's writings appear in the journal Ethnomusicology, the Latin American Music Review, the Yearbook for Traditional Music, the Bloomsbury Encyclopedia of Popular Music of the World, and in several edited collections. Recent honors and awards include a Fulbright Fellowship, an International Dissertation Research Fellowship from the Social Science Research Council, and a Faculty Summer Research Grant from the Vice President for Research and Development at George Mason University. He has given invited lectures at The Catholic University of America, the University of Delaware, the University of Pennsylvania, and Westminster Choir College. Additionally, he has presented his research at conferences in Santiago, Chile; Mexico City; Salvador, Brazil; Montreal, Canada; and Leeds, England; as well as at regional, national, and international conferences located in the United States.
At George Mason University, Dr. Robinson teaches graduate and undergraduate courses in ethnomusicology, research methods, Latin American and Caribbean music, Indian music, and Western music history and theory. In addition, he coordinates Mason's Ethnomusicology Minor and advises dissertations and theses within the School of Music, while also serving as an affiliate faculty member for Latin American Studies.
Robinson has performed in various musical genres. In recent years, he has performed extensively on accordion, guitar, and voice in southern Chile and Argentina, with a bluegrass and country ensemble in Philadelphia, in a samba ensemble at the University of Pennsylvania, and in various church choirs. He studied classical piano with Joseph Fennimore, Alvin Chow, and Cheryl Tschanz, and voice with Elizabeth Patches.
Associate Professor of Music
Musics of the World
Music History in Society III
Degrees
BA Music, Colby College
PhD, Ethnomusicology, University of Pennsylvania